Start your future with us
Electronics technician
(m/f/d)
duration of training

3 ½ years

requirements

Good secondary school diploma

pathways

Industrial master (m/f/d)
Electrical engineer (m/f/d)
After the basic electrical and metal training you will support your colleagues in the installation and wiring of customer orders. Many varied, exciting and also demanding tasks await you during your training. By regularly changing between the departments Switch cabinet production and Operating electronics maintenance you will gain valuable experience in all electronic areas of the RIPPERT company.
We are looking for you! Be with us and become a part of our team!
apply online
Construction mechanics
(m/f/d)
duration of training

3 ½ years

requirements

Good secondary school leaving certificate

pathways

Industrial master (m/f/d)
Metal builder (m/f/d)
Mechanical engineer (m/f/d)
After the basic metalworking course in the training workshop, you will be deployed directly in one of the eight production departments, work productively with your colleagues in a team on projects or have the opportunity to go away on the job. Through many courses in the training workshop you will be perfectly prepared for the final exams and your later professional life.
We are looking for you! Be with us and become a part of our team!
apply online
Technical product designer
(m/f/d)
duration of training

3 ½ years

requirements

Good secondary school diploma

pathways

Mechanical engineer (m/f/d)
Mechanical engineer – Bachelor/Master (m/f/d)
Theory and practice – perfectly combined! Due to the regular change between the production and design departments in the first 1 ½ years, a varied and exciting working day awaits you. Throughout the entire training course, you will work continuously with your colleagues on customer orders and accompany the production process up to final assembly. Many interesting courses round off your training as a technical product designer.
We are looking for you! Be with us and become a part of our team!
apply online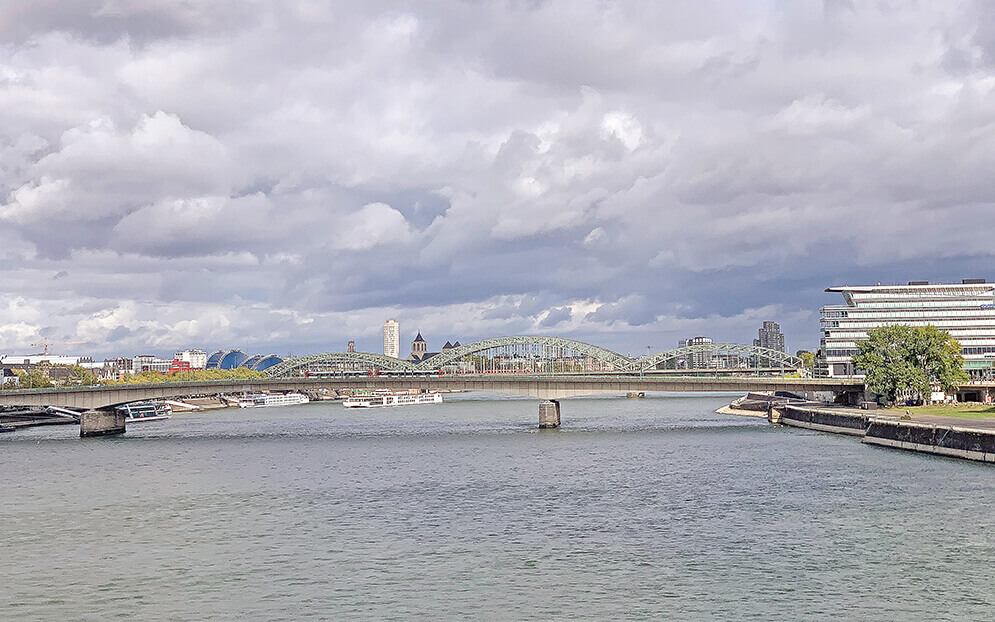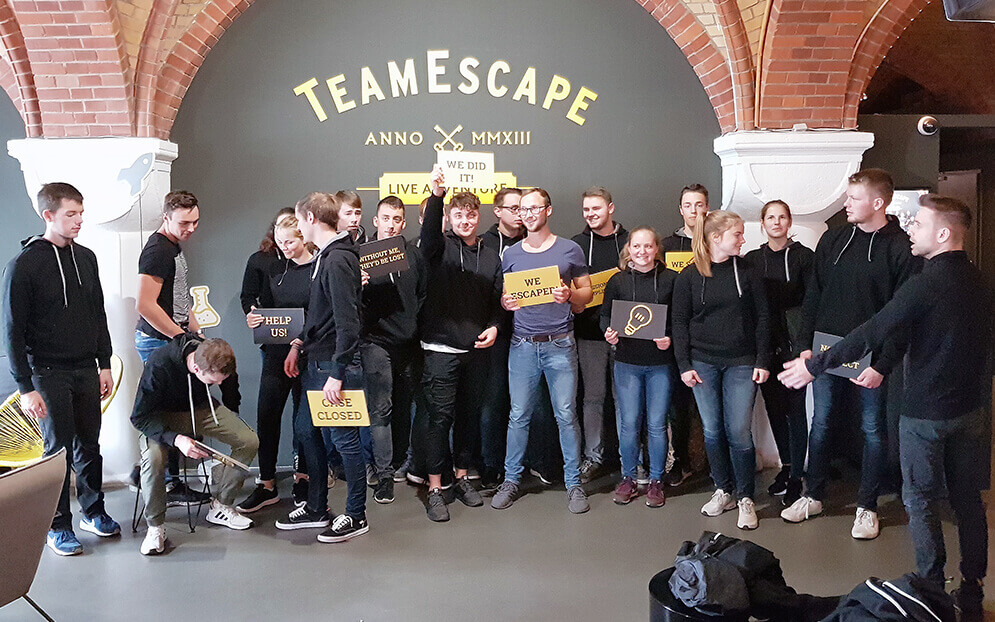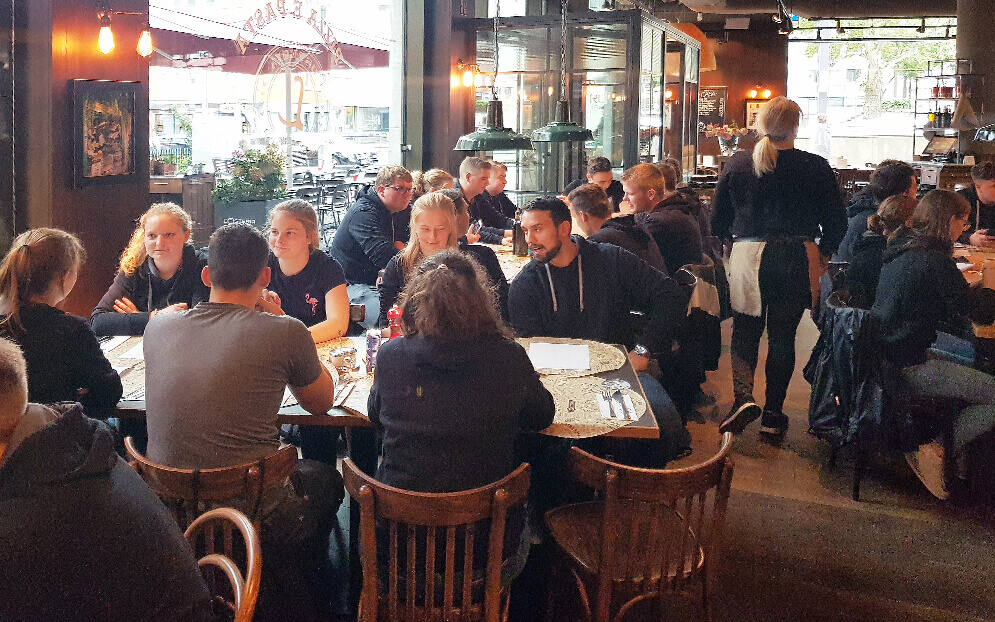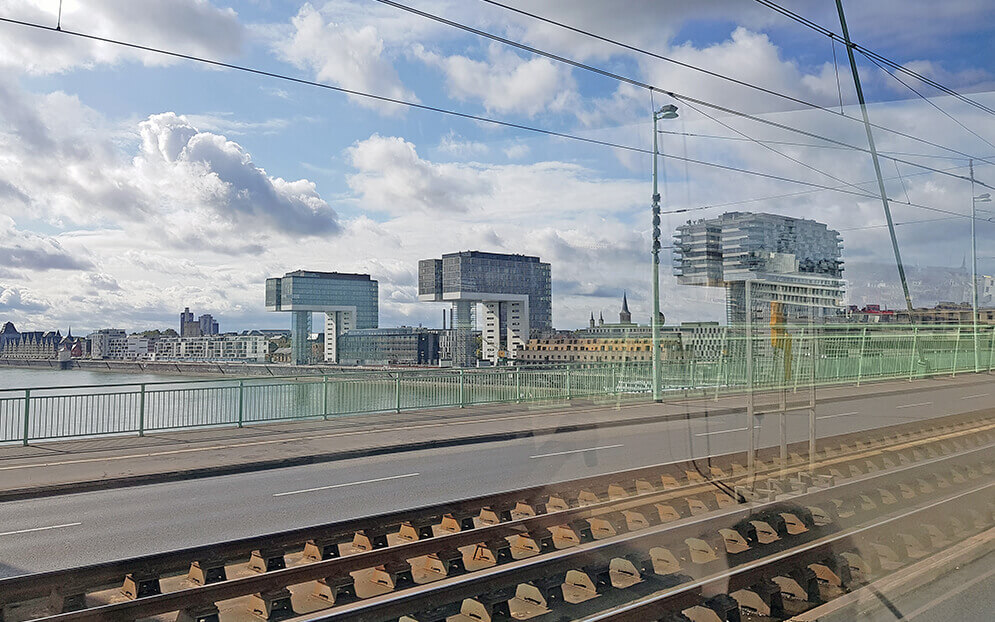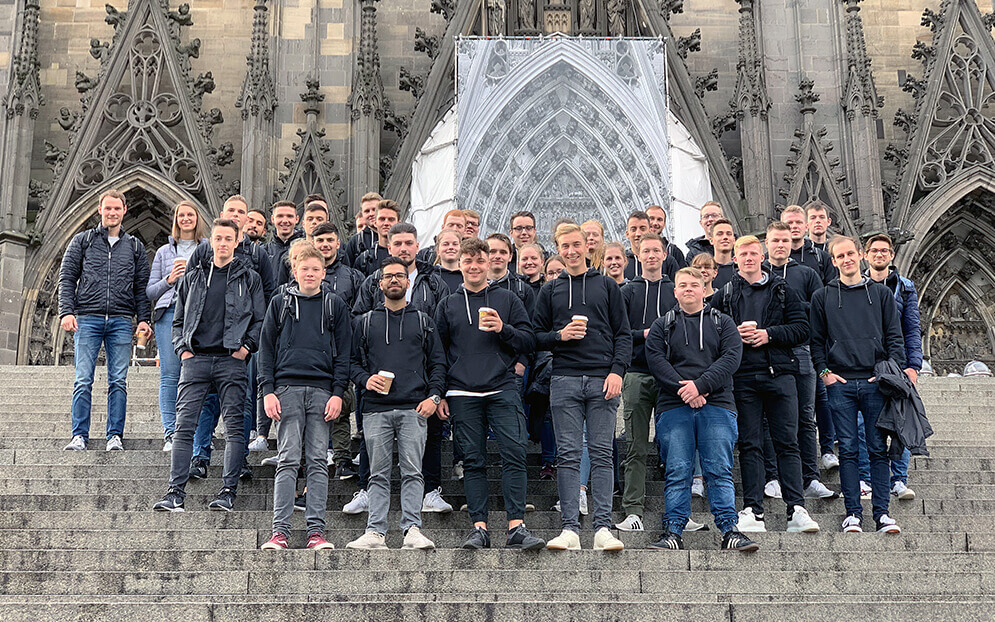 Apprentices discover Cologne
28 September 2019
41 trainees, 4 supervisors and lots of variety.
On Saturday, 28 September, 2019, 41 trainees from RIPPERT met up with their supervisors to take a trip to the Rhine. At 7 a.m. the bus started off on its way to the destination – Cologne.
Having arrived in the cathedral city, a comedy tour was first on the agenda. Not a classic city tour, but a rolling comedy show through Cologne.
After a refreshment in the restaurant L'Osteria, the Team-Escape-Rooms Cologne were the destination. 5 mysterious Escapes were available. Suddenly the door closes and a clock starts ticking, the group discovered and combined hidden clues and had to solve tricky puzzles. In the Live Escape Games they became part of an exciting story.
In the meantime, the other groups had free time which they used to explore Cologne on their own before it was their turn. Finally they met in the evening for a common dinner at the Brauhaus Sünner - Walfisch. After the good meal they went back home. Everyone agreed that such an excursion should take place again next year!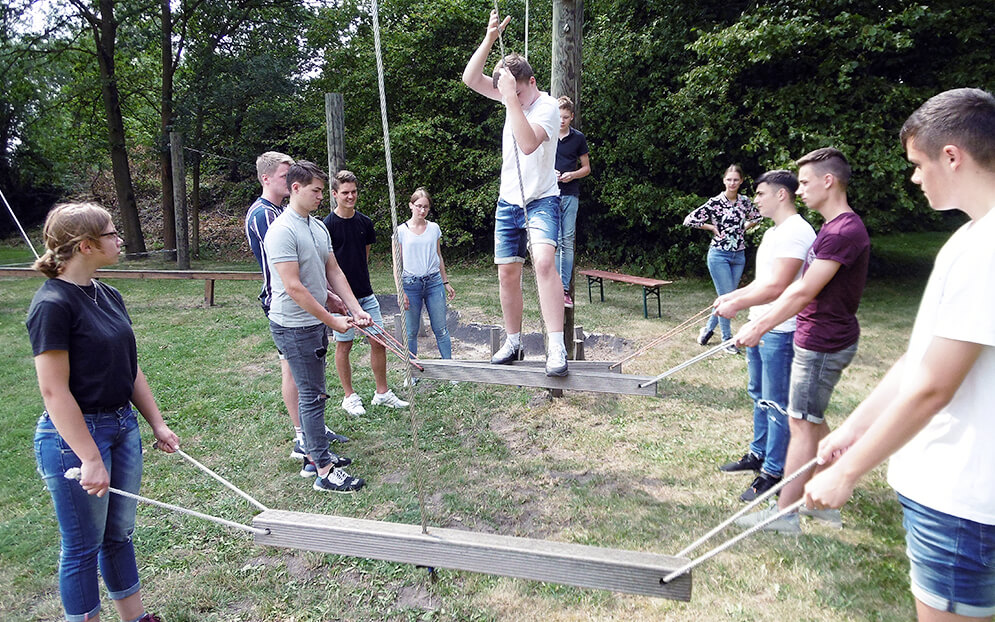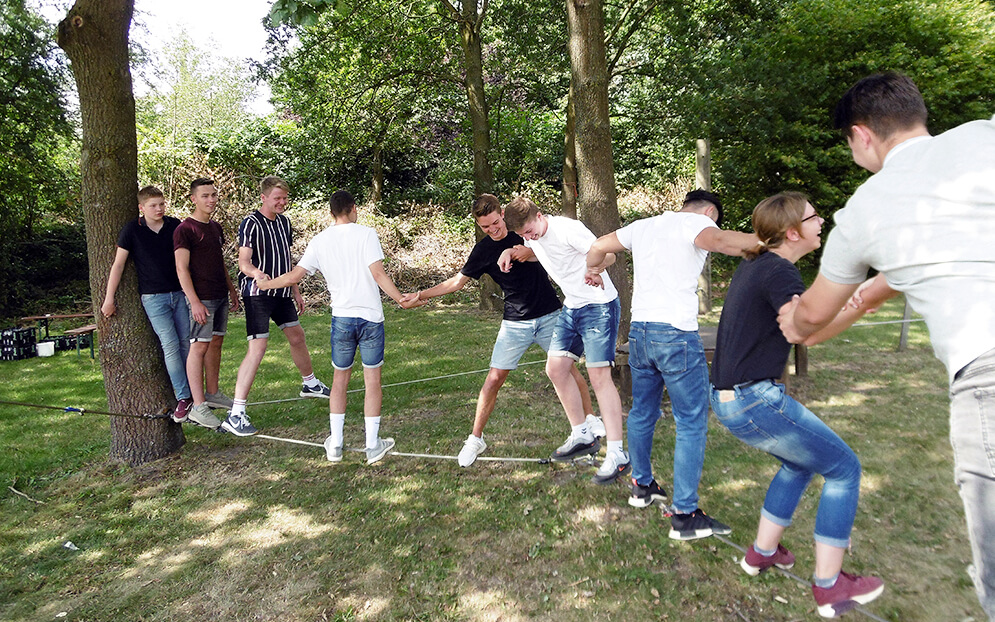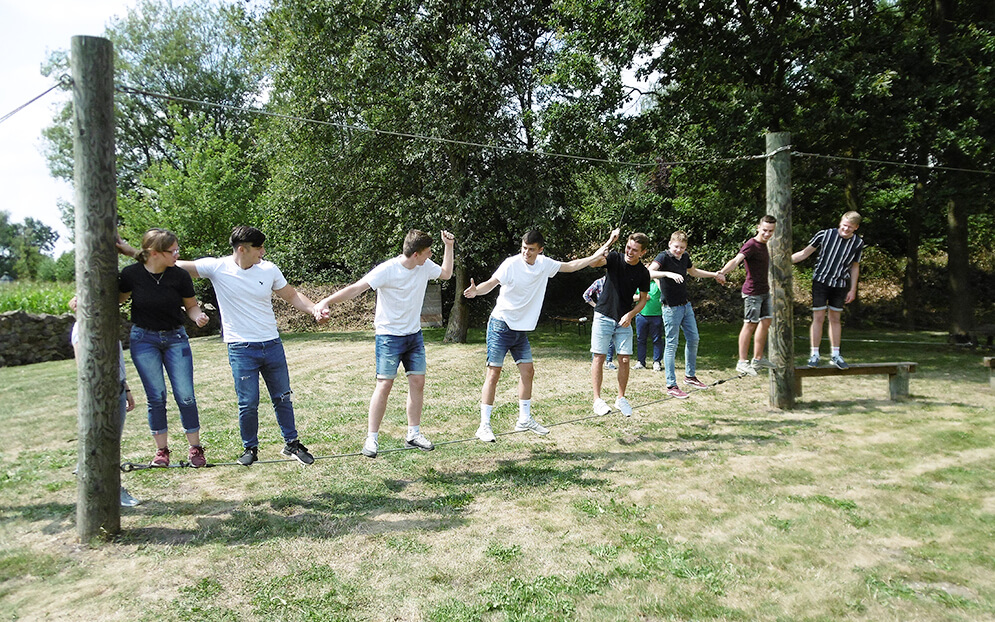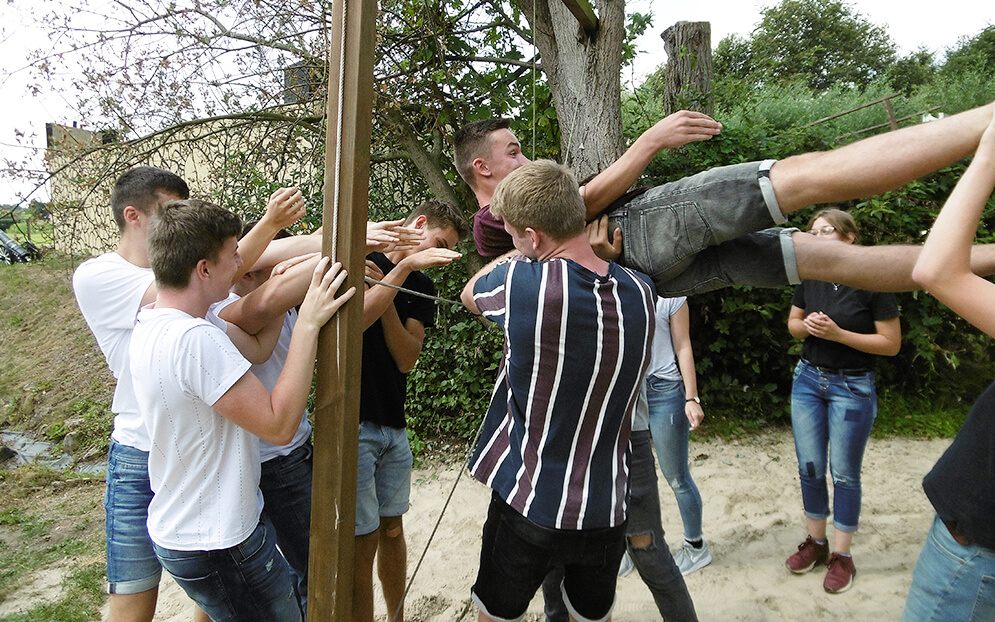 Apprentice kickoff in Beverland
1 August 2019
On 01 August 2019, 13 new apprentices started their training at RIPPERT. Among the 13 new trainees are 6 construction mechanics, 6 technical product designers and 1 electronics technician. At the start of the apprenticeship, the two trainers Sven Muckermann and Bibiane Nordemann went with the apprentices to the Outdoorcenter Beverland and took part in an apprentice kick-off to get to know each other better. The team training, which is specially tailored to our trainees, is about patience, perseverance, mutual support, as well as recognizing and overcoming one's own limits - these are all qualities that are especially important in training.
We wish all apprentices a good start to their professional life!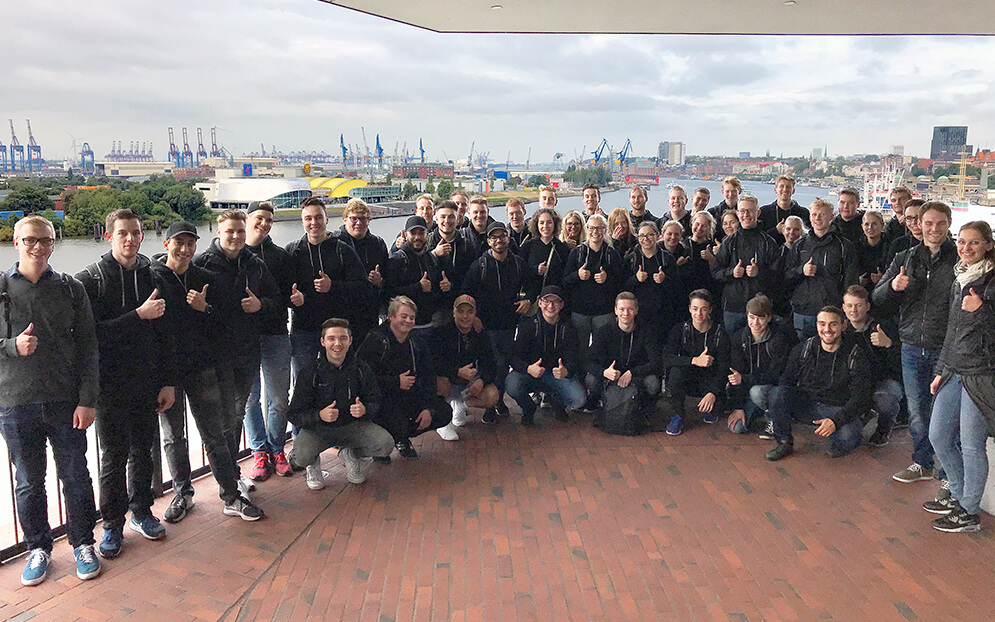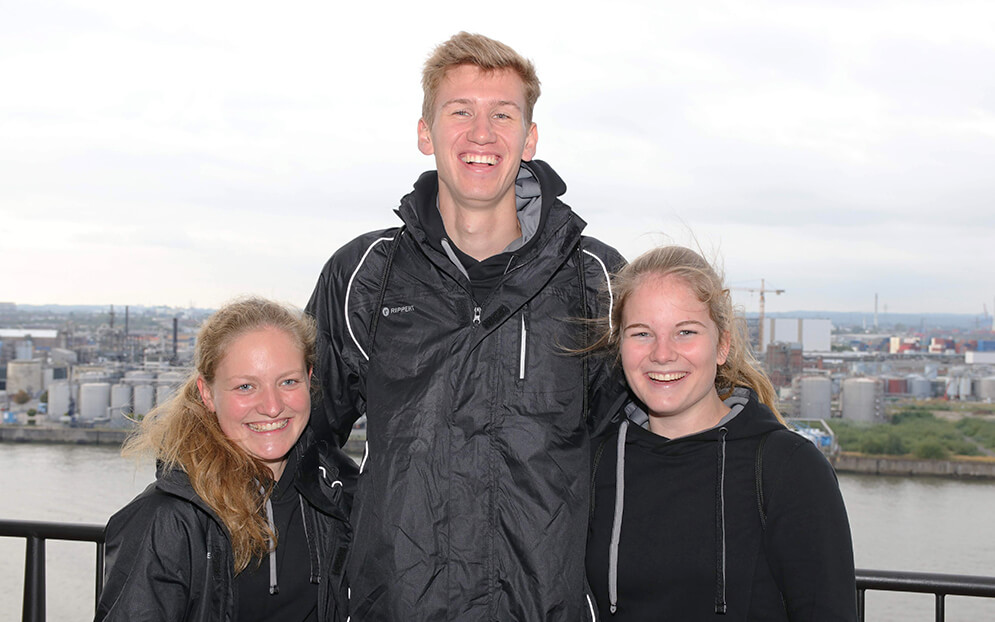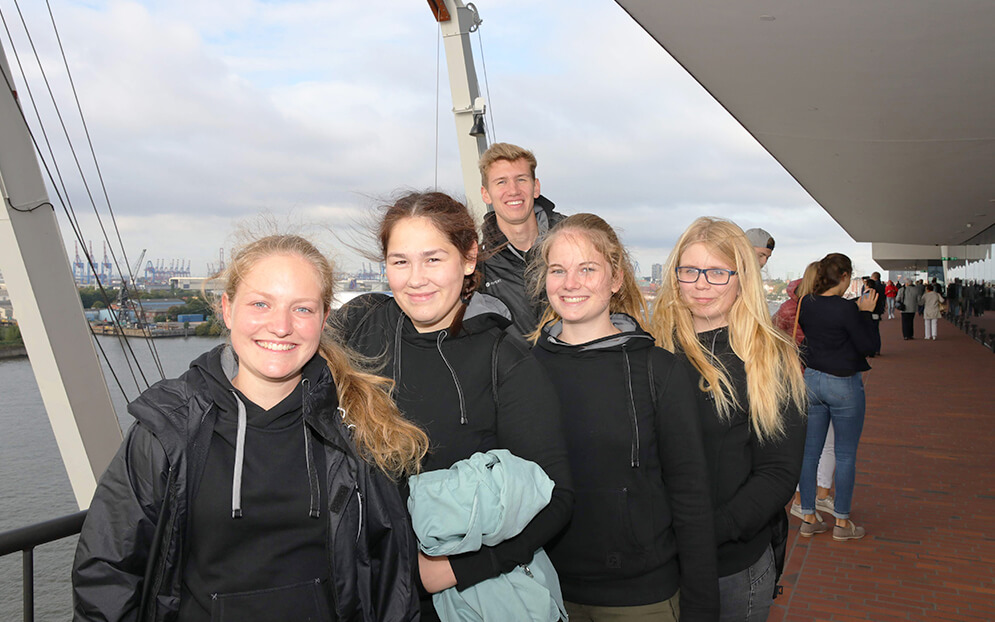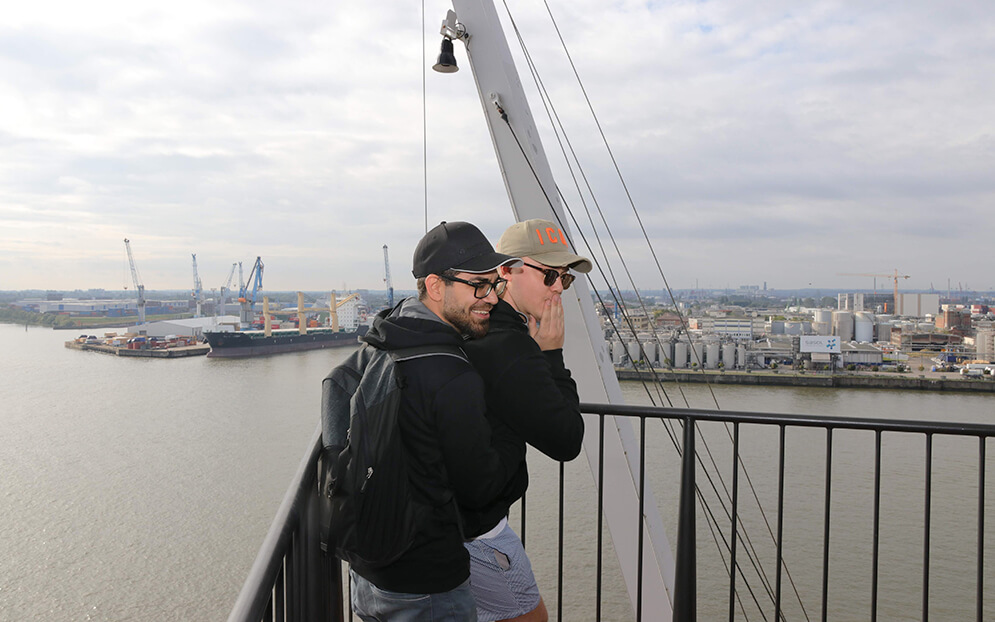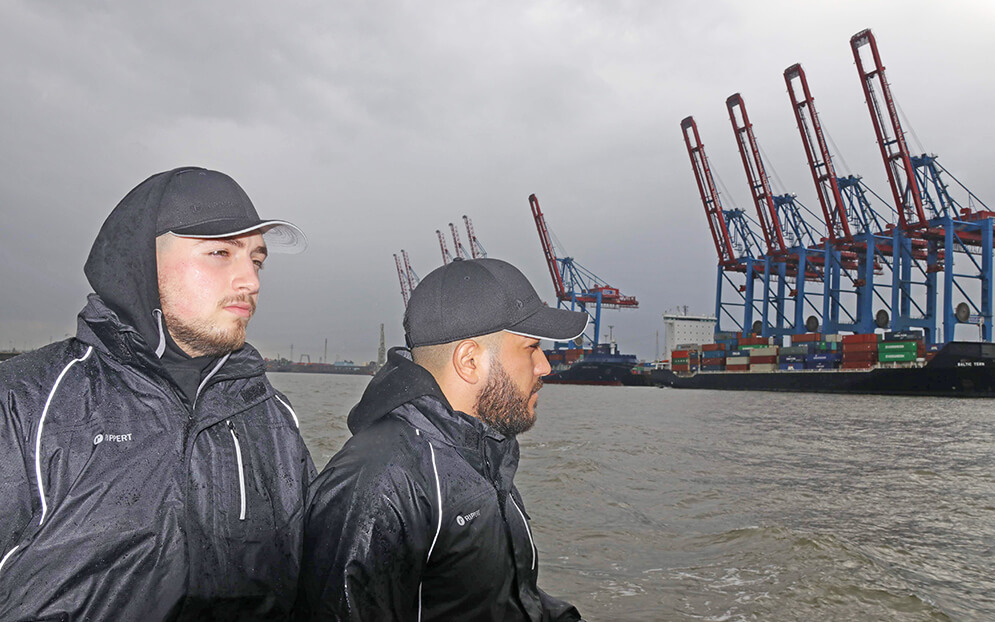 Apprentices sniff Hamburg air
15 September 2018
45 trainees, 5 supervisors and lots of fun
On 09/15/2018 45 trainees of the RIPPERT company met with their supervisors. On the agenda was a trip to Hamburg for the trainees of all apprentice years! With plenty of provisions in their luggage they went by bus and train to the Hanseatic city. There a visit to the Plaza of the Elbe Philharmonic Hall and the old Elbe tunnel was on the agenda.
After a refreshment in a hip burger restaurant, the next destination was the landing stages. On the water, Hamburg's historic warehouse district and the harbor were explored with a barge. This was followed by a guided tour of the Reeperbahn, during which the trainees were able to experience the Hamburg neighborhood up close and personal with lots of charm and humor - and learned why the Reeperbahn is so deeply rooted in the hearts of Hamburg's citizens.
After this classic, Hamburg's landmark was still on the agenda: the Michel. The tower of the Michel with its 453 steps was climbed by most of the trainees on foot. As a reward, there was a fantastic panoramic view over the Hanseatic city. After some free time, everyone met for a meal together. Exhausted, but in a good mood, they went back home in the late evening. Everyone agreed: Such an excursion can be repeated next year!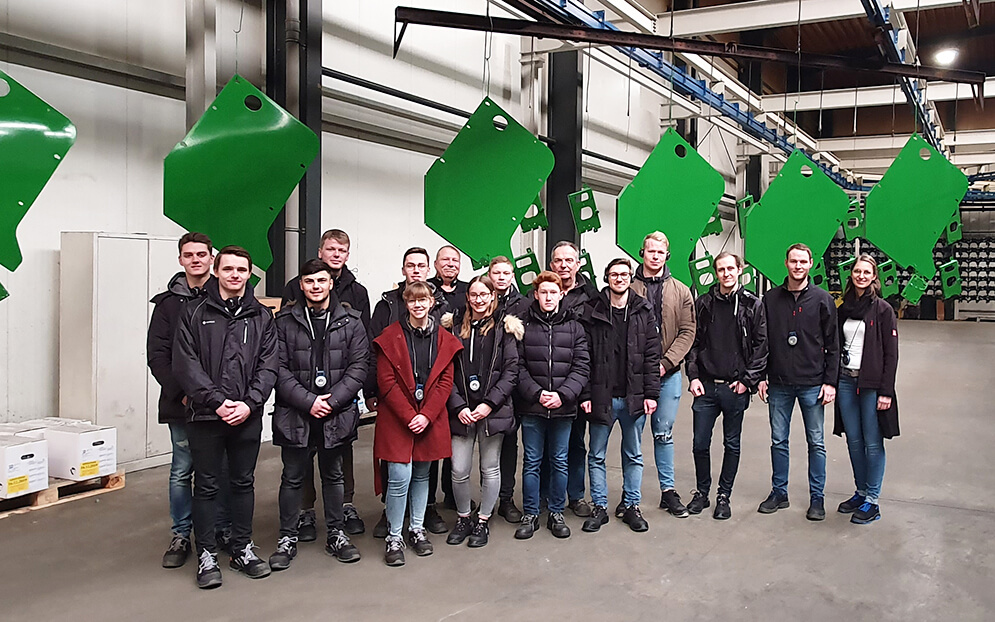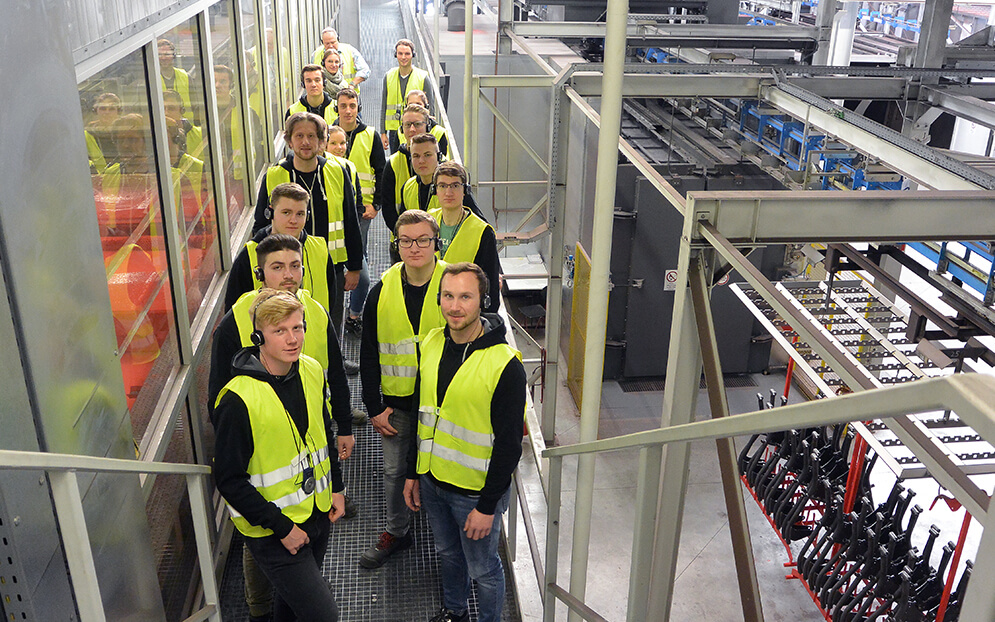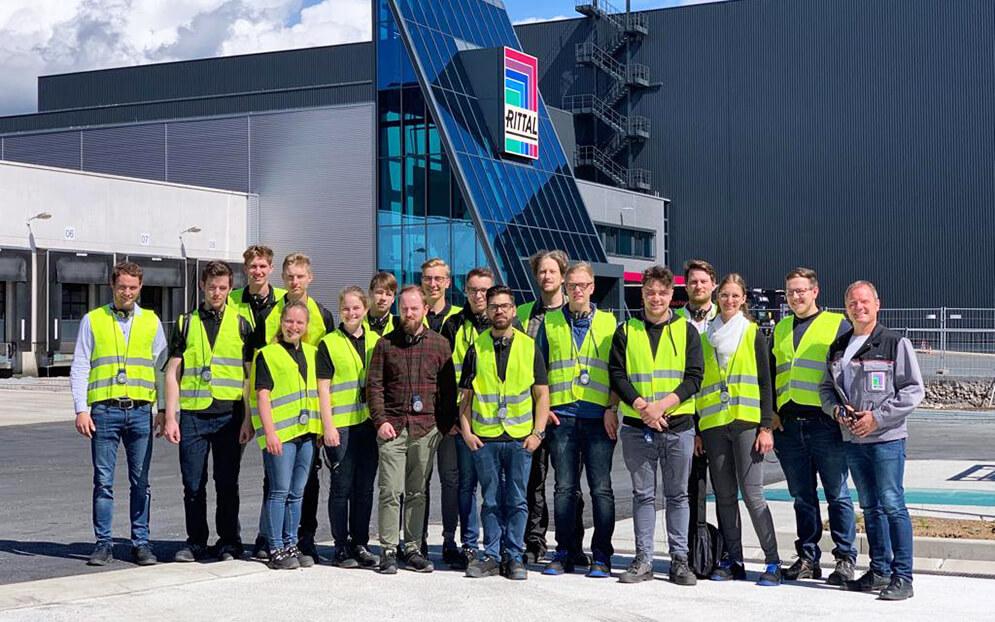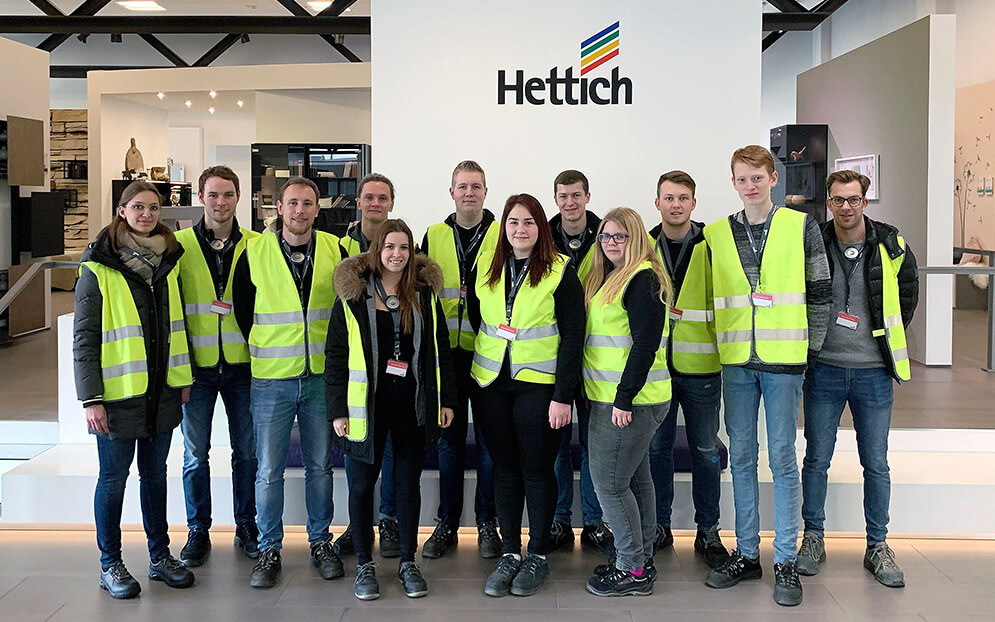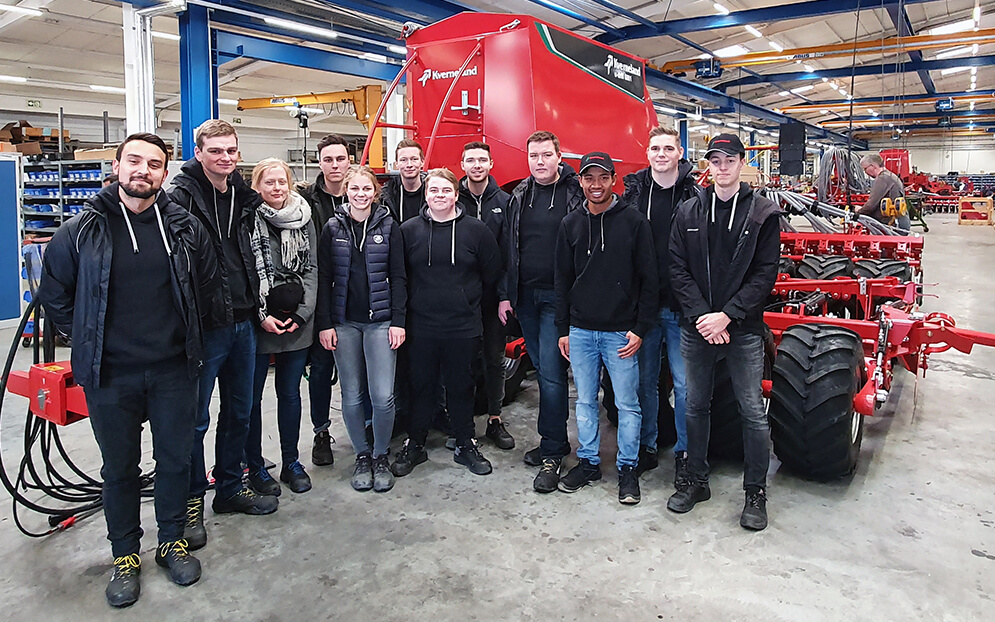 Excursions to our customers
in every training year
In each training year, our trainees visit the premises of one of our customers to see a RIPPERT plant in action
The last time we visited our cathodic dip coating and powder coating plant at GvG Coatings GmbH was in the 1st year of training, and in the 2nd year of training we visited a plant that we built for Kverneland. In the 3rd year of training we visited our ATL and powder coating plant at Rittal GmbH & Co. KG and in the 4th year of training our powder coating plant at the company Hettich.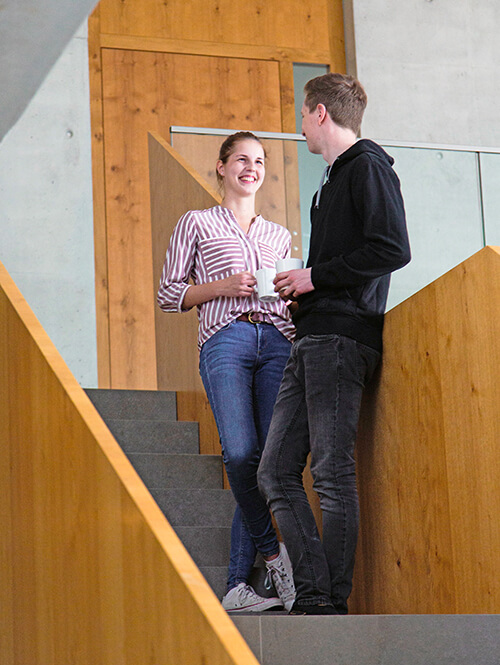 Have we aroused your interest? Then apply now for an apprenticeship.
apply online