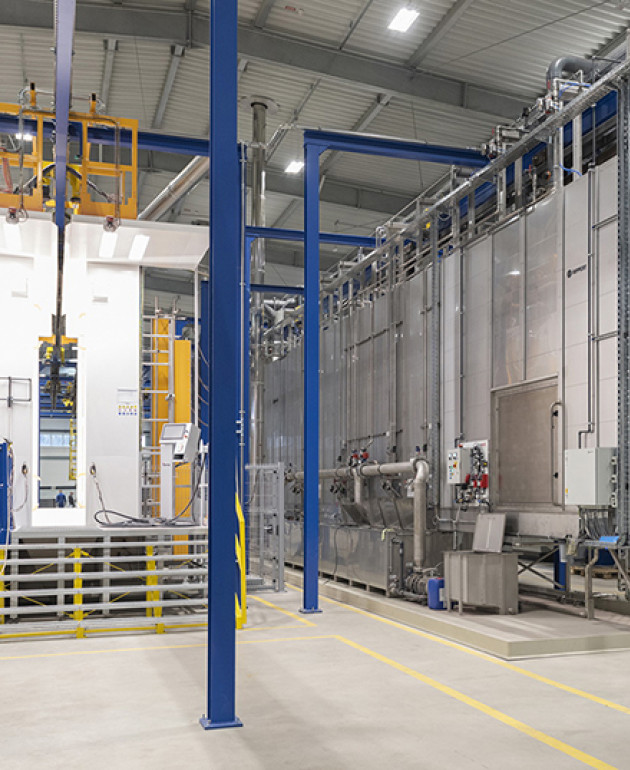 RIPPERT-News REM puts state-of-the-art powder-coating plant with VARIO conveying technology into operation
The concept focused on the conversion from manual wet painting to a modern and automatic powder-coating process with connection to the upstream and downstream production processes.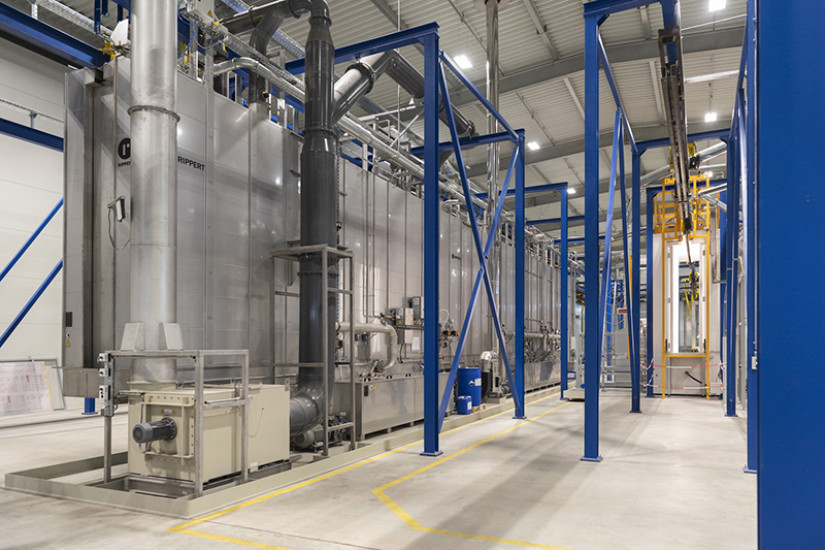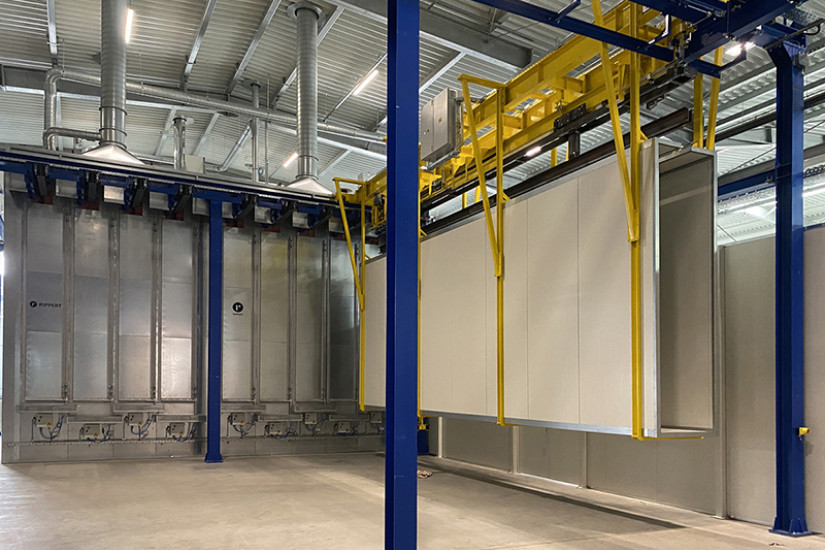 REM is a manufacturer of complex and modular construction objects based in Trebnje, Slovenia. The plant concept focused on optimal working conditions with regard to ergonomics and product quality as well as flexible feed-through options and the connection of the production halls via the conveying system. The acceptance and removal was semi-automated in order to simplify the complex erection of the frames. The very compact plant for container frames measuring up to 9.2 m in length and 3 m in height has an automatic lifting/inclining station (3°) as well as a wastewater-optimised pre-treatment plant with heat pump evaporator. To reduce wastewater quantities, the components are subjected to spray-mist passivation on the fly – without complex circulation – following a 2-chamber washing plant. The coating plant with VARIO conveying technology essentially consists of a shotblasting system provided by the customer, a 2.5-chamber pre-treatment plant, a residual water dryer with heat recovery, an automatic powder-coating booth and a powder curing oven. With the VARIO conveying technology, flexible sequence programs and fast changeover times can be achieved through very high transport speeds. The individual surface treatment processes can be driven to directly and multiple times via the cross-transfer bridges, thus enabling different sequences adapted to the quality requirements, such as shotblasting "yes/no" or double coatings. In order to be able to reduce the heating power in the residual water dryer, the components are fed out of the powder curing oven via an insulated cross-transfer platform into the residual water dryer for heat recovery, thus saving additional buffer stations.
The residual water dryer is equipped with heat recovery for optimal energy efficiency.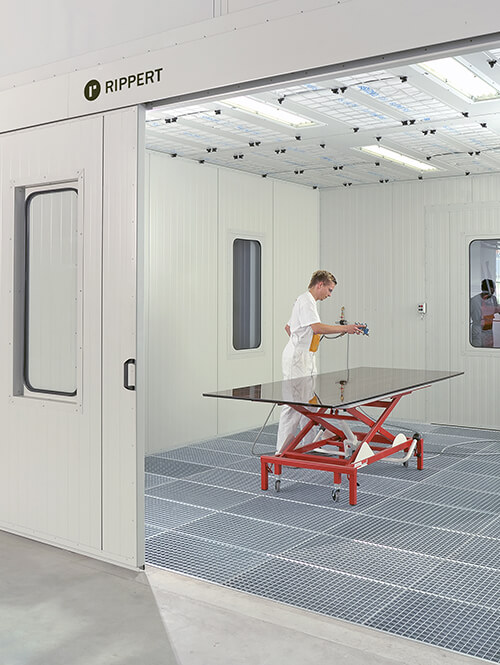 Do you have questions about our services, a concrete project or would you like to become part of our team? Then get in touch with us.
make contact